Welcome to Le Mirador Health Centre

Located by the Geneva lake on the Swiss Riviera, above Vevey, Le Mirador Medical Centre enjoys the calm and serenity of this exceptional situation. Le Mirador Resort & Spa is a lavish setting steeped in history, making Le Mirador Medical Centre the ideal place to ally relaxation and deep medical programme.
We share the Wellness area with one of the very few Givenchy Spa, and thus offer you the possibility to combine your medical treatments with Givenchy massages and beauty cares.
We also are lucky to have one of the largest fitness on the Riviera: swimming pool, sauna, steam room, gym classes, can be part of your stay and complete a relaxation or revitalization day. All our programmes can be personalized, adjustable or tailor-made. We'll be glad to welcome you very soon for a well-being medical programme.
__________________________________________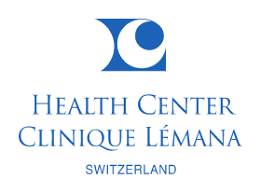 In partnership with Le Mirador Health Center, we are pleased to introduce the Health Center Clinique Lémana to you. Pioneer in Switzerland in the treatment of Revitalization and Anti-aging.
Recognized worldwide since 1952 for its Revitalization & Anti-aging treatment and with more than half a century dedicated to your health thanks to its variety of treatments to improve resistance to stress, avoid burn-out, strengthen the immune system and slow down effects of aging, Clinique Lémana is located in the heart of the Vaudois Riviera in an idyllic and peaceful setting.
At the forefront of the latest technologies with a holistic approach to our programs, supervised by a multidisciplinary team listening daily to its patients, we offer comprehensive medical care 24/24 hours both in terms of physical health and mental balance.